024 >>> Roof extension of a current office building in Pilsen
year >>> 2006
type >>> office
location >>> Alej Svobody, Pilsen, CZ (EU)
client >>> local municipality - city of Pilsen
team >>> Tomáš Král, Irena Šebová / KB Král s.r.o.
cooperation >>> Růžena Vicherová, Miroslav Petr, Jan Kotora, Jiří Štěpánek
(my) position >>> team leader, with Růžena Vicherová
site area >>> 600 m2
date >>> 09 / 2006 - 08 / 2008 detail scheme project
status >>> ongoing

The existing office building "ÚMO 1" serves as the headquarters of the local town district. We propose a new "penthouse" extension as a lightweight wooden structure. The house will operate magisterially and civilly. The lightweight construction frame (structure) will conform to the needs of the extension of the existing object.
The whole extension construction is formed by structural timbers used for both columns and beams. The transversal module "3.6 m" links to the concrete panels of the existing object. Wooden truss girders are used for the span of variable open-space in the highest storey. The facades are fully glassed-in with opening windows and exterior screenings mounted in the head. We use double floor for easy distribution installation. Minimal ceiling height in the first floor of the extension is 2.65 m and 3.0 m in the second floor to strengthen the representative impression and better backlight in variable open-space as well. Plank terrace. Compact parts of facades are in-cased by wooden boards in natural form.
The first extension storey will offer approximately 480 m2 of usable office area and the second storey about 340 m2. First storey will be offered for commercial office rent, the second with the perspective on Pilsen, will be used by the municipal staff.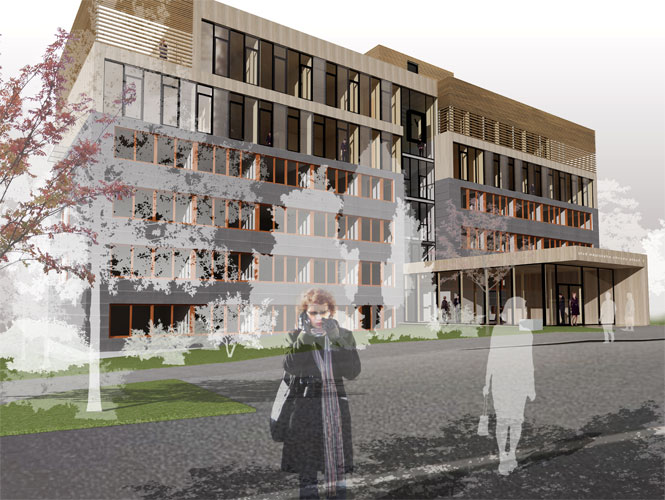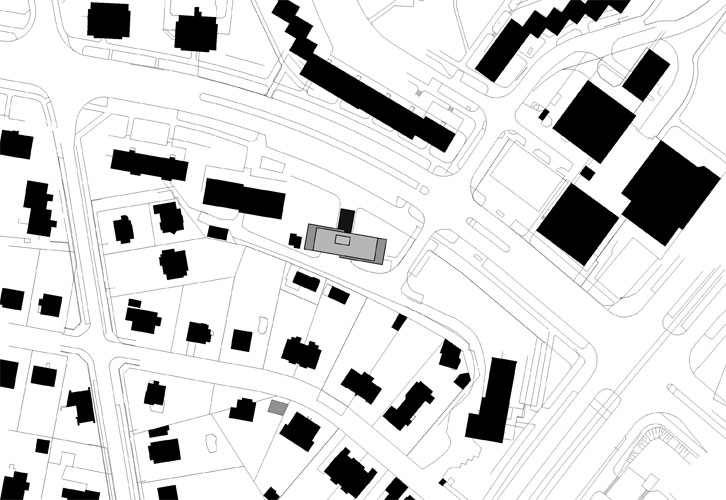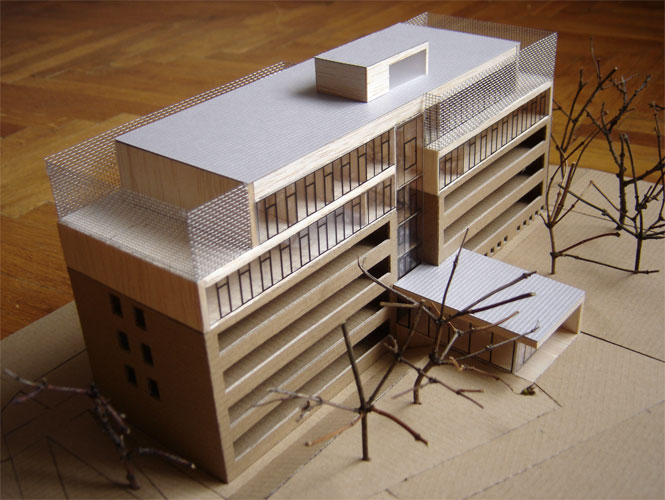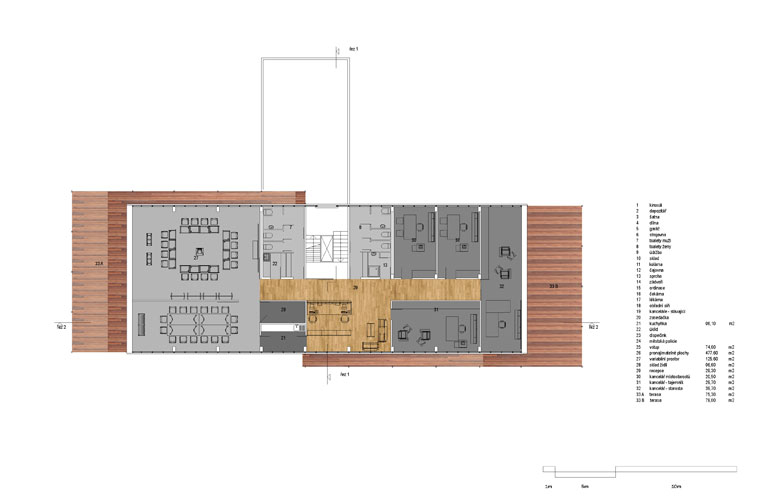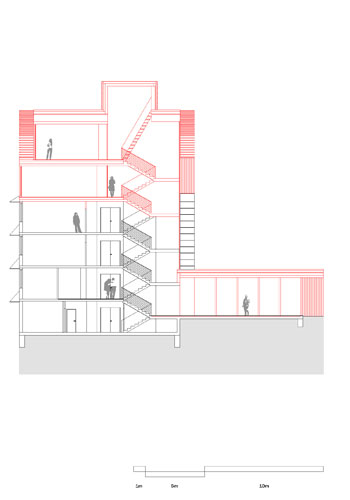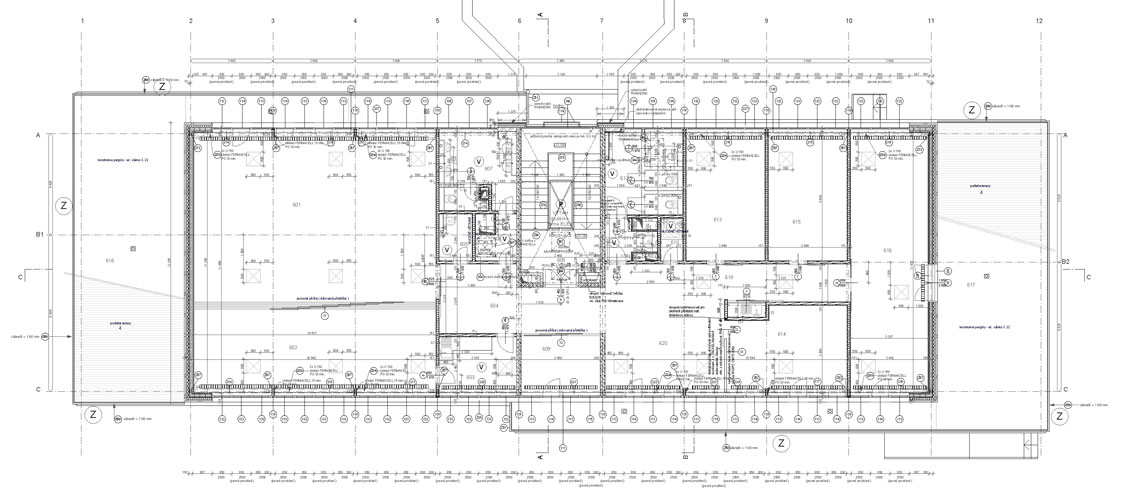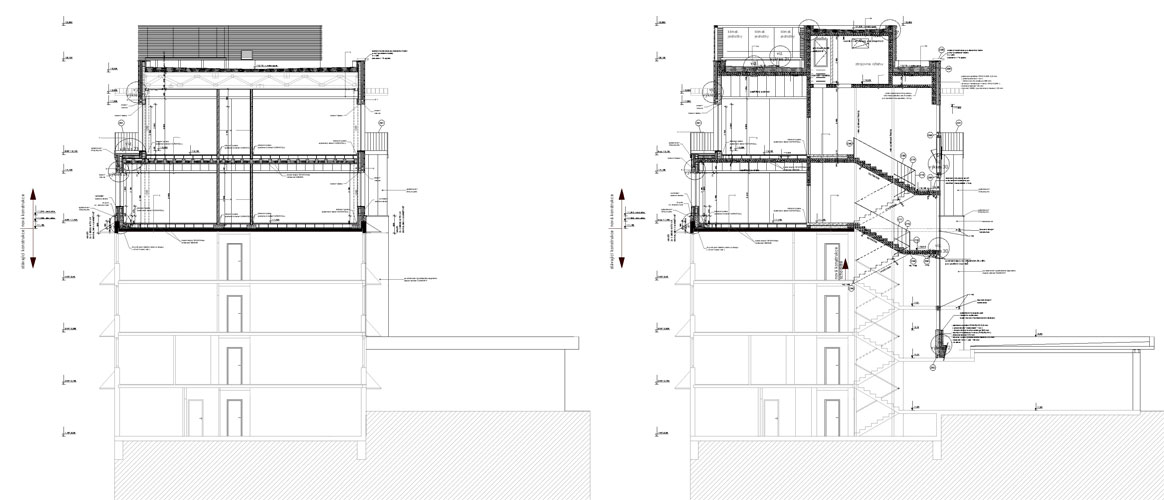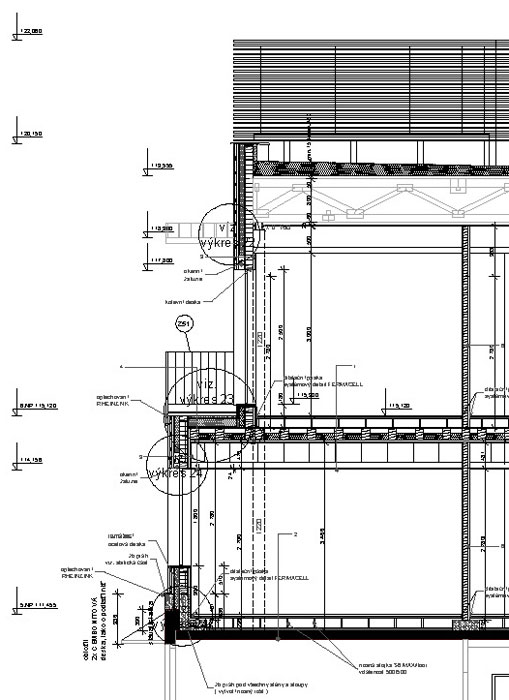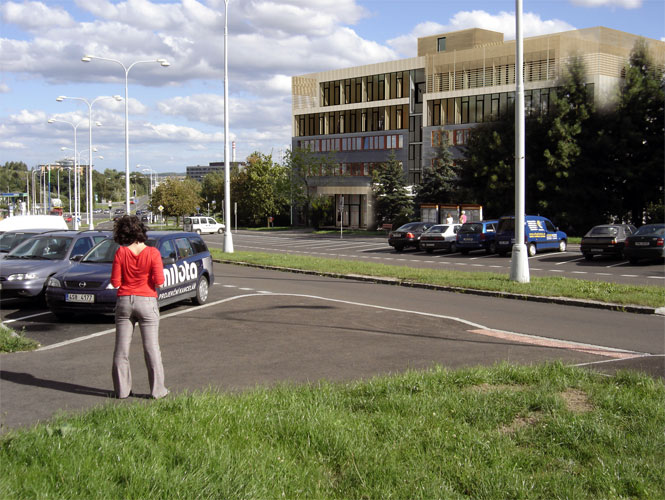 © 2009 Tomáš Král