029 >>> Realisation of exposition of school works
year >>> 2007
type >>> low cost interior design
location >>> Faculty of Architecture, Prague 6, CZ (EU)
team >>> Tomáš Král
cooperation >>> Marie Strnadová, Petra Svobodová
(my) position>>> team leader
tutor >>> Roman Koucký, Edita Lisecová / design studio Roman Koucký
school >>> Faculty of Architecture, CTU Prague
date >>> 06 / 2007

Roman Koucký design studio´s students were delivering their semestral projects. The presentation would be the ending of the "Dutch ladies" Workshop.  I prepared a simple scenario for urban design and particular building projects presentation. The proposal´s plan was plotted onto a large-flat banner and glued to the floor. Particular buildings projects were printed onto various proportion boards according to the object´s actual shape. In a more abstract way, the boards would create the proposed Prague city skyline. The exhibition was realized with minimal means.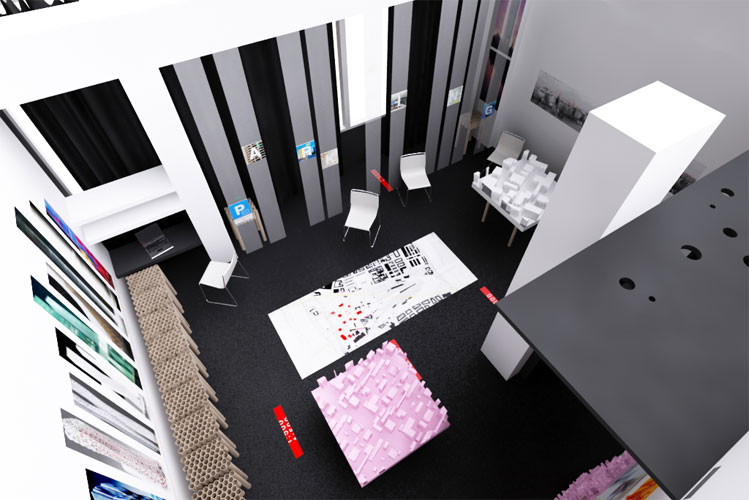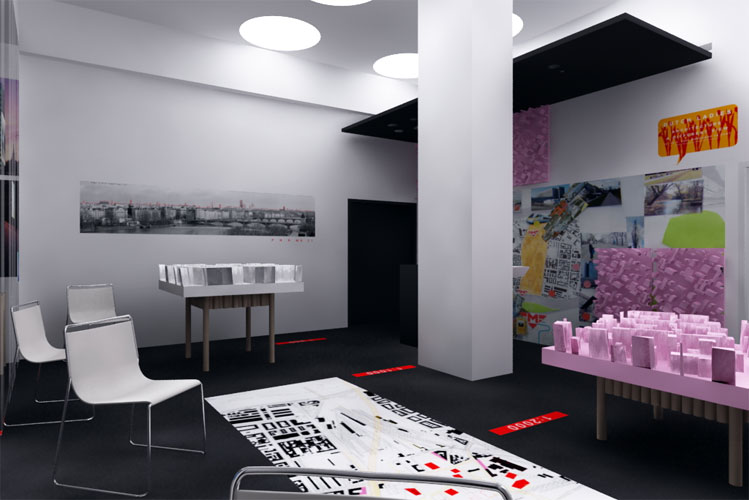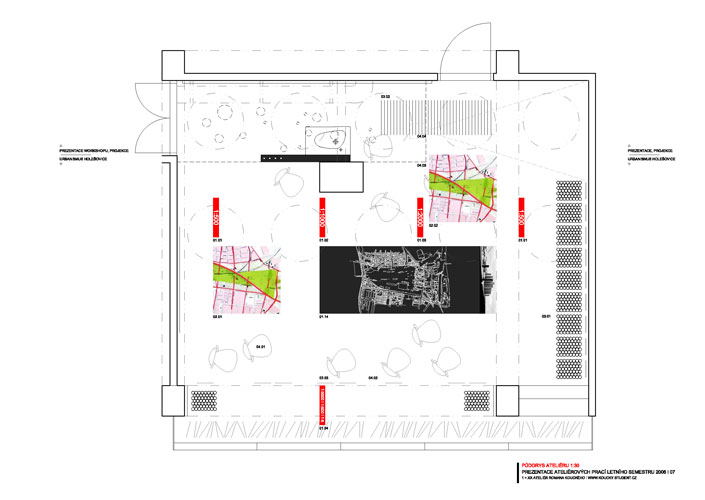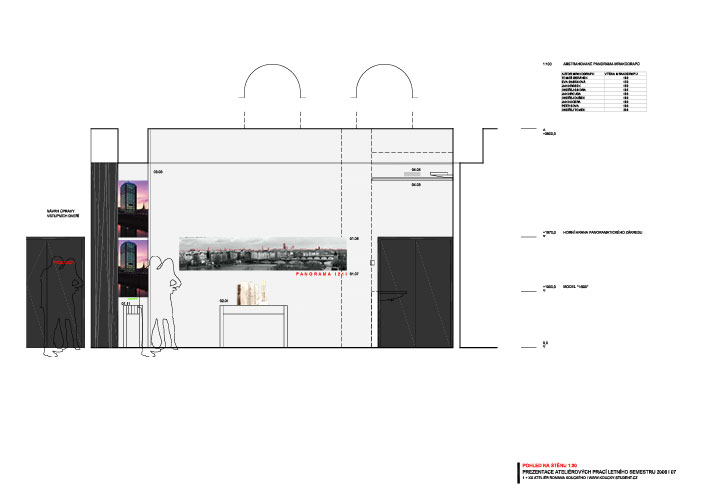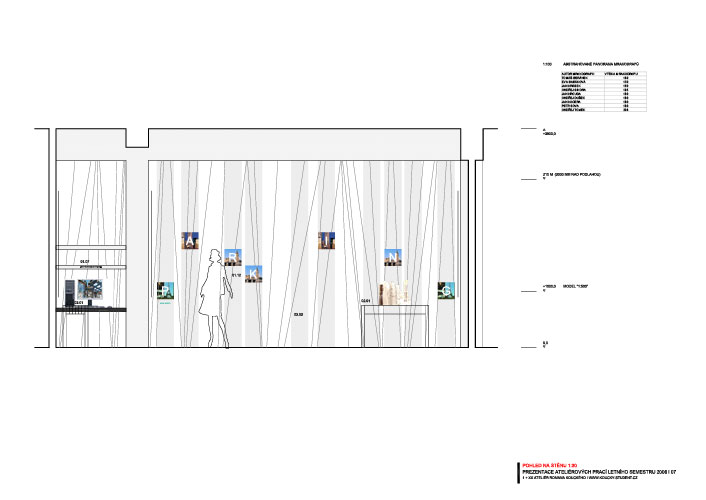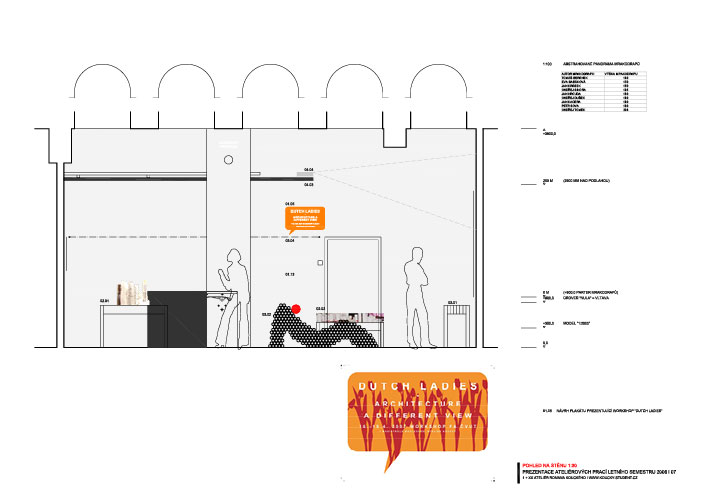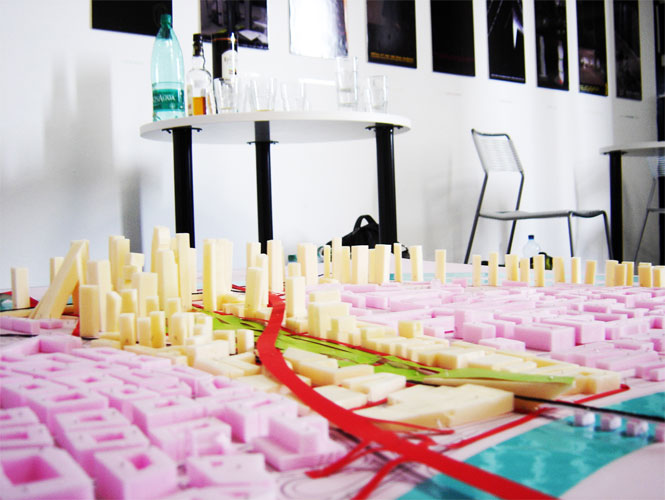 © 2009 Tomáš Král